Earlier this year, Twitter introduced a new feature that allows users to donate to accounts they like by using the "Tip Jar". In addition to being able to transfer funds in the form of currency, Twitter is now said to be working on making it possible for users to pay with Bitcoin.
Developer Alessandro Paluzzi, who often leaks information about Twitter features, first revealed the new feature. On Twitter, he shared an image of a new feature that explains how Bitcoin works on the platform.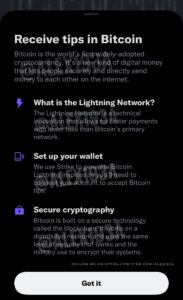 Bitcoin is the first cryptocurrency widely accepted around the world. The Tip Jar platform was set to implement Bitcoin payments within hours of the leak, Twitter's product leader Keyvan Bekpour confirmed. Although this feature has not yet been rolled out to all users, it is anticipated that it will shortly.
The Tip Jar feature is enabled through the profile settings and appears as a button next to the Follow button. Tipp Jar also offers each payment option as a drop-down menu. Bandcamp, Cash App, Patreon, PayPal, and Venmo are currently among the payment options available on Twitter. You can also donate via Twitter Spaces if you're an Android user.
In Jack Dorsey's recent remarks, he stated that Bitcoin is a big part of Twitter's future. They appear to be offering new ways to make money. As a result, Twitter Blue and Ticketed Spaces have been made available to users.