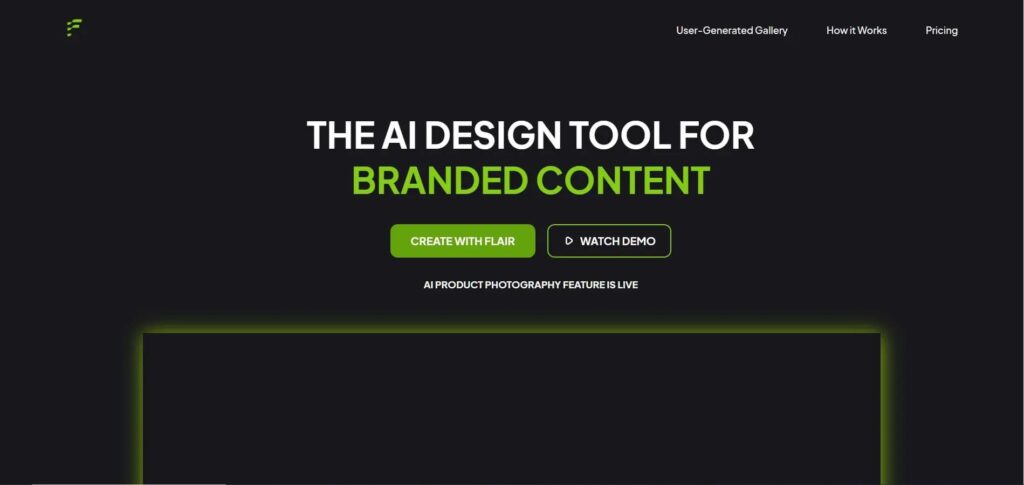 Flair AI is a powerful tool for creating product images for online stores. It can also be used for creating advertising posters. This tool is very useful for online shop owners who may need graphic design skills or the ability to work with software like Photoshop. To start using this tool, you must know that it can only be used on a desktop and with VPN.
After registering on the Flair AI website, confirm the email sent to you to enter the dashboard of this tool. The most important section is the "generate" menu, where you first need to upload your product image and, if you want to remove the image's background, click on the "remove background" button. Then, in the product description section, describe the product type in a few words, such as a box, can, etc.
In the next step, you can choose your desired template from the available templates, click on the "generate" button, and wait for the result.
Once your image is generated, you can edit the output using its extensive features, such as simple text commands and prompts, adjust the color, product position, template structure, etc., and finally download it.
Flair AI has more extensive features, including pre-prepared product images in the "asset" menu, a variety of elements in the "elements" section, as well as different human members and poses in the "human" section, making it more attractive.
The quality of the images you upload is very important. Although this tool performs some processing to improve the quality of the uploaded images, you can still choose the output quality and resolution at the download stage. It has a very good processing speed for generating images.
Below is a very simple and quick example that we have created using Flair AI: