In this article, we will introduce 10 of the best anti-ransomware tools that each user must have installed on their system to protect their files. These security products can prevent ransomware from entering your system. If you are concerned that financial documents or personal files may be lost forever as a result of a ransomware attack or are reluctant to pay ransom to regain access to your files, we recommend using these tools.
Ransomware attacks are among the growing threats to the security and privacy of computer systems. The malicious WanaCryptor 2.0 software, which marked one of the largest ransomware attacks in history, showed that many organizations are still unprepared to deal with this model of attacks. A report published by security experts at Avast shows that WanaCryptor 2.0 ransomware managed to sacrifice more than 57,000 computer systems in 99 countries. In the attack, the victims were told that they would have to pay a $300 ransom to regain access to their files.
In this article, we want to familiarize you with 10 of the best ransomware software. Relying on their own algorithms, these softwares do not allow ransomware to easily penetrate your system.
1.Trend Micro Internet Security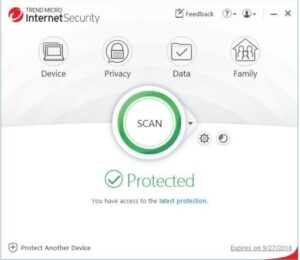 TrendMicro Internet Platform offers an online protection mechanism for a personal computer to make your digital life safe. This online mechanism protects your privacy on social networks. This online product uses the latest anti-ransomware technology.
2. MalwareBytes Anti-Ransomeware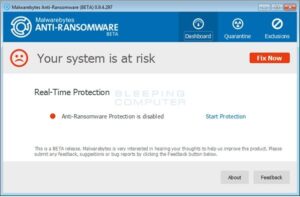 Malwarebytes Anti-Ransomware monitors all activities of a computer, ordinary activities, and activities that may be a sign of ransomware. This anti-ransomware monitors suspicious activity and when it obtains sufficient evidence of suspicious activity of a process that indicates the performance of a ransomware, before the ransomware gains an opportunity to encrypt users' files, it blocks the suspicious program and quarantines the ransomware.
3. Cyberseason Ransom free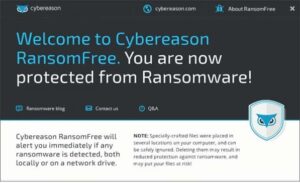 Cyberseason RansomFree is an anti-ransomware that claims to stand against 99 percent of ransomware. This product detects the security of ransomware, stops their activities, and sends a warning message to the user that their files are at risk. The following allows the user to stop a ransomware attack with just one simple click.
4. Zemana Antimalware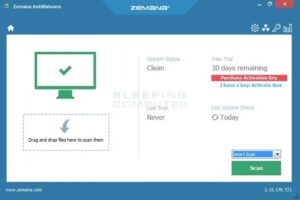 Zemana anti-ransomware has an effective tool to deal with ransomware that can effectively protect systems on a network
5.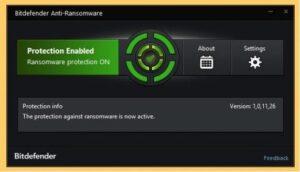 Bitdefander Anti-Ransomware is a free security tool that protects systems from entering ransomware or malicious activities on a system. This anti-ransomware can very well protect your files from CTB-Locker, Locky, Pertya and TeslaCrypt.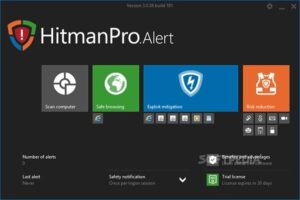 6. HitmanPro.Alert
HitmanPro.Alert is another better security tool you can use this year to protect your system. This anti-ransomware can detect almost any ransomware attack. This security tool claims to be able to have real-time protection against hacker attacks, app expolites, webcam spying, etc. to offer.
7. Kaspersky Anti-ransomware Tool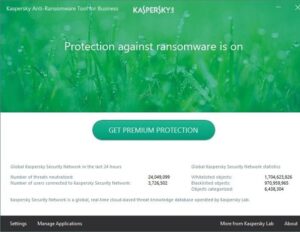 Kaspersky Anti-ransomware Tool is one of the names ahead in the field of security. Kaspersky is more like internet security, antivirus, password management program, etc. for its security products similar to internet security, antivirus, password management program, etc. He has a reputation. The company has been launching an anti-ransomware tool for some time that can safely protect users from ransomware attacks. With this account, Kaspersky's anti-ransomware tool should not be ignored as a good product.
8. Webroot SecureAnywhere Antivirus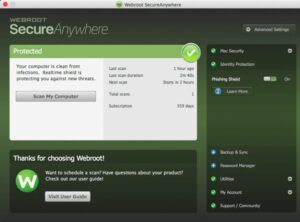 Webroot SecureAnywhere Antivirus is another antiviral tools that offers users numerous unique features. One of these functional features is protecting users from ransomware. The software ensures that it protects computer systems against common ransomware attacks. In addition to the mentioned capability, the above product is able to monitor traffic to computer systems by providing a firewall.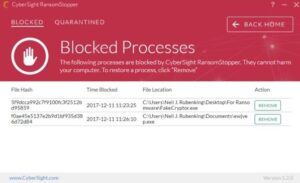 9. CyberSight RansomStopper
If you are looking for a free anti-ransomware tool, CyberSight RansomStopper may be the ideal option. This product is able to detect and block a ransomware attack. This security tool can prevent files from being locked by ransomware shortly after detecting a ransomware attack. With this account, the above free anti-ransomware tool is the ideal option to protect.
10. McAfee Ransomware Interceptor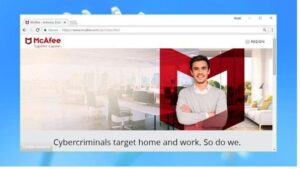 McAfee Ransomware Interceptor is another of the best anti-ransomware tools you can use to protect your Windows computer. This security tool claims to be able to protect against any common ransomware from systems. This tool is light and smooth and does not consume the main resources of the system, such as the main memory. As a result, the above product is an ideal option for protecting systems.