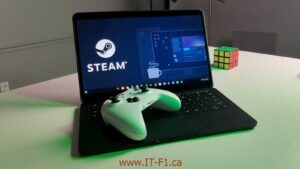 The Steam app is now available for Chromebooks
About a week ago, Google announced that Chromebook users would soon be able to try out the Steam program via Alpha; however, Google has not provided further details. The company has now made official its plans. Steam is available for Chrome OS and enthusiasts can download and install it.
Steam will, of course, not work as smoothly on ChromeBook, and Google has published a guide explaining how to use it. Additionally, not all Chrome OS-based devices will benefit from this new program and special hardware will be required to run it. In the current trial version, users should also expect some performance problems and bugs.
To run Steam, you will need the following system requirements:
Among the devices that can share Steam experiences with their owners is a list published by Google. In addition to the Iris Xe graphics, Chromebooks powered by Intel's Core-i5 and Core-i7 series processors will be able to run the software. The Steam As per official specifications. A minimum of 8 GB of RAM will also be needed. Google has stressed that devices with a Core-i3 processor or 4 GB of RAM cannot use Steam.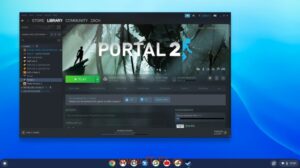 There are only a few Chromebook models that can run the Steam app because only a few Chromebook models are produced and the hardware required in this category is relatively powerful:
. Chromebook 514 and 515 with ChromeBook Spin 713 from Acer
. Chromebook Flip CX5 and ChromeBook CX9 from Asus
. Chromebook Pro c640 G2 from HP
. Chromebook 5i-14 from Lenovo
Steem must also be installed on the developer's channel in addition to the mentioned hardware. For devices that you use on a daily basis, Google recommends that you do not use this method. Forres 2 and Dota 2 are among the most popular Valve games included in Google Play. Witcher 3: Wild Hunt, for example, requires an i7 processor and 16 GB of RAM to run properly on medium or low settings.
#steam @chromebook