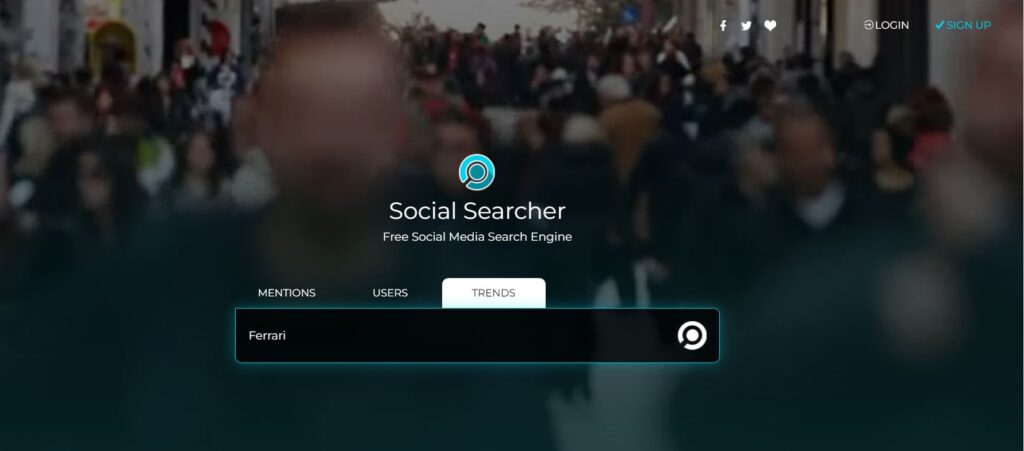 Social Searcher is a search engine for listening, monitoring and observing the virtual space. This tool helps you to monitor and observe social networks in real-time on phrases, content, users, or trends. The social networks that Social Searcher supports include Instagram, Facebook, YouTube, Twitter, and more.
However, this search is also performed on websites and the public web space and is not limited to social networks. In the free plan, you can have up to 100 daily searches and receive two email alerts per day for changes in your desired content. The free plan has more extensive features, such as selecting precise phrases or selecting the social networks you want to monitor. The premium account will have more features, including data storage and export, advanced data analysis, and quick email alerts. Its pricing packages start at $3.5.
F&Q
What is Social Searcher?
Social Searcher is a website that provides a search engine for monitoring and observing social networks and the web space.
What social networks does Social Searcher support?
It supports various social networks, including Instagram, Facebook, YouTube, and Twitter.
What are some of the key features of Social Search ?
Some of the key features of Social Searcher include its ability to search across multiple platforms simultaneously, the option to select precise phrases or social networks to monitor, and the ability to receive email alerts for changes in desired content.
How much does Social Search cost?
it's offers a range of pricing packages to suit different needs and budgets, with packages starting at $3.5.
Who can benefit from using Social Search?
It is a valuable tool for businesses, marketers, researchers, and individuals who want to stay up-to-date on the latest trends and conversations on social media and the web.