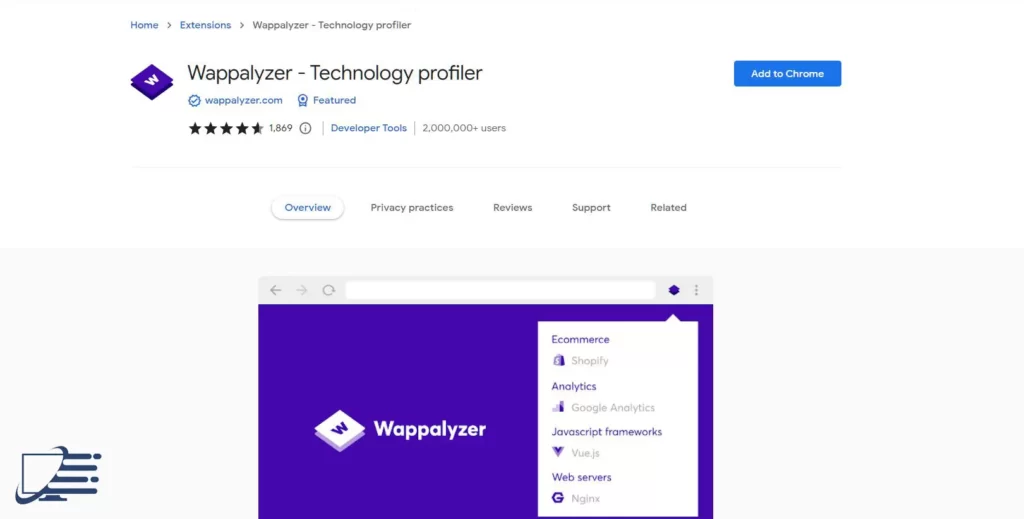 Wappalyzer is a browser extension for Chrome and Firefox that helps you identify the technologies a website uses in different areas. This information is important for a digital marketer who can examine competitor websites and even keep up with their changes.
Wappalyzer's capabilities expand your visibility to see the technologies used by websites. Wappalyzer is one of the most popular and widely used tools in SEO. This cross-platform tool can be installed on Windows, Linux, and Mac and added to your Chrome and Firefox browsers like drinking water.
With the Wappalyzer extension, you can identify the type of content management system, e-commerce system, web frameworks, server software, analytics tools, and more. How does knowing the type of these tools help us? In addition to keeping you informed about the technologies your competitors use, testing different software can help you choose the best ones for managing your website. Especially if you are starting, familiarity with a wide range of extensions can strengthen your resume.
Some of the information that Wappalyzer provides includes:
E-commerce scripts
Website programming language
Google tools used on the site, such as Google Analytics and fonts
Information about the website content management system (such as WordPress and Joomla)
Database information
CDN and security issues
In addition to these features that are most commonly used for these purposes, other features, such as monitoring competitor websites for their changes, are also useful. However, you need to purchase a paid package from the Wappalyzer website to use these features.