Researchers from IBM and the MJFF Institute succeeded in developing a program thanks to artificial intelligence that can predict the rate and severity of the progression of symptoms in Parkinson's patients over time.
In the past, we have also seen many uses of artificial intelligence to diagnose various diseases such as brain tumours, kidney complications and various cancers.
Researchers at both institutions said that since 2018, they have been trying to use machine learning to unveil hidden aspects of Parkinson's disease. This disease can cause different complications in different people and the time of their occurrence will not be the same, so doctors usually have difficulty predicting the deterioration of patients and cannot provide accurate timelines for the progression of the disease.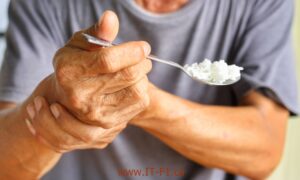 Now, with the help of artificial intelligence, large processing of data collected around 1,400 patients with Parkinson's disease has been made possible, and machine learning has been able to use them as raw materials to find patterns to predict the symptoms and complications of the disease. Participants in the study said that they hope that the tools provided can help physicians in managing Parkinson's disease and its long-term harms in patients.
The authors of the article in the prestigious scientific journal The Lancet stated that:
"The results confirm the hypothesis of disease progression in different pathways, as we have seen in the past, different forms of the disease, although artificial intelligence is still able to make accurate predictions in this regard. Using previous data and learning artificial intelligence has led them to predict the advanced complications associated with Parkinson's disease such as dementia and loss of walking ability."
In the next step, research will be conducted on genomics evaluation and neuroimaging to gain a better view of Parkinson's disease and the underlying cases in the progression of its symptoms. Parkinson's is estimated to have involved more than six million people worldwide and so far no definitive treatment has been discovered, although some drugs have been marketed to control and alleviate symptoms.